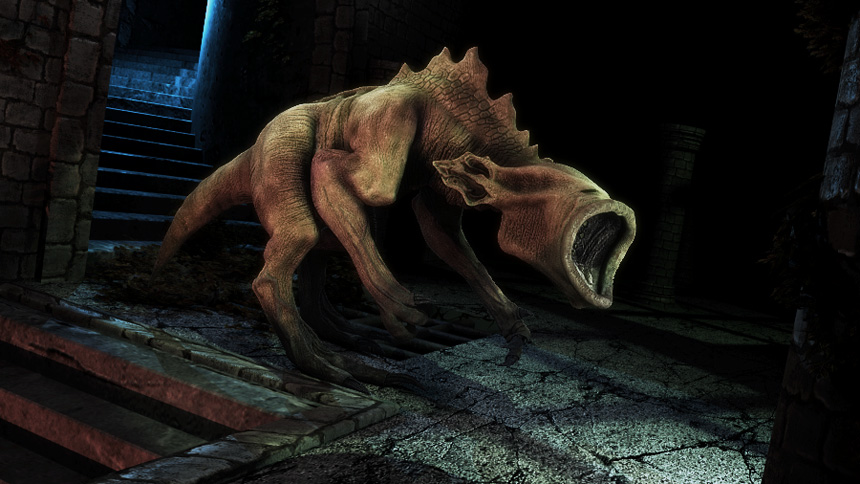 Destrachan
Destrachan was a personal project of mine to get up to speed with ZBrush 3.
This dungeon dwelling beast from the AD&D universe was modeled in LightWave 3D. Then I brought the low polygon mesh into ZBrush to sculpt all the finer details as well as painting the textures, and then back to LightWave again for rigging and rendering.
A closer look at the model
Here is a few more renders to easier examine the model without any specific lighting or environment elements to distract from looking at our guy.
To the right you have two textured renders of him from different angles where I have posed him on a stand.
And below we have two images with renders of the model without any texturing at all, to better see all the details I've sculpted into him.
Wires and the UV map
And if anyone is interested, here is another two images, one with the UV unwrapped layout I created in LightWave 3D for him side by side with the acutal color map that I painted.
The other image is just an overlayed wireframe from the base mesh I modeled to use as a starting point for my sculpt, on on top of an occluded render of the same mesh with the displacement map applied to it.
I guess that pretty much wraps this project up.