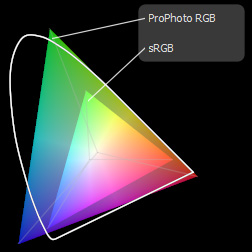 I've made a massive update to the Color Management article I posted about a month ago, now it spans a whopping 8 pages.
The article is expanded with a full color managed workflow for LightWave 3D with display proofing, a generic color managed workflow for all other 3D applications that lacks full color management. A linear gamma corrected workflow for modo and LightWave 3D. Color managed workflows for Photoshop and After Effects as well as a section on monitor calibration and profiling with a Spyder 3 Elite.
I originally wrote the article focused on how to deal with a wide gamut display and 3D renderings, as I was suffering from bad oversaturation problems since I got my wide gamut display. But after I had published it I continued researching the subject and returned to the article last week and kept expanding upon it, and it took life of its own and grew page by page…
Article Overview
Enjoy and cheers!