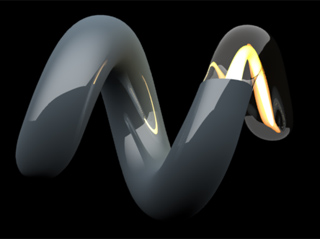 I just wanted to share my joy, modo 401 was released today. Woohoo!
I'm downloading my update as I type and am very excited to take this new baby for a spin. Thank god that Luxology utilizes BitTorrent for a release like this, otherwise I guess the download would take forever…
To be honest, I should probably go to sleep now as it's pretty late over here, and it's some kind of midsummer happening tomorrow – but certain things just can't wait, not matter what.
Anyway, I am really psyched about the 401 release. I was originally not sure if I wanted to take the plunge and upgrade as I was pretty happy with 302 and also that I use LightWave for the most part of my work. But as the 401 reveal was exhibiting more and more features that fits right into my workflow I simply couldn't resist and placed my preorder for the update about 2 weeks ago.
Primarily it was the new hair system together with the retopology tools that really wet my appetite and more or less sold me, and then when Pixologic dropped the GoZ bomb about 2 weeks ago with the coming connection between ZBrush and modo I was walking on clouds. No way whatsoever I could pass on that workflow enhancement as that's something I need over and over again in my daily work.
modo going 64 bit is not to shabby either. Oh well, my download is done – time to install and do some explorations before I go to sleep. I am sure some of the coming updates on this site in the end of June will contain quite a bit of modo 401 involvement. I shall return…
Cheers and good night!