Community
Interesting happenings, news and events in the CG Community.
LightWave 3D LScript development on the iPad.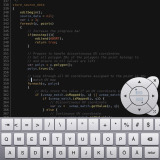 My LightWave 3D LScript Package for Sublime Text 2 is now available at GitHub with features like syntax highlighting, auto completion, templates, snippets and comment toggling.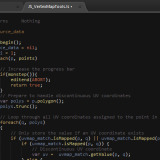 Update: The party is over, the Dare to Share Challenge has reached the goal! The price is back to normal again.
Today NewTek revealed the feature list of LightWave CORE publicly that will be released in Q1 2010. I'm very happy that I joined the beta program of CORE back in march/april and have had the privilege to play, have input, and see this new application develop and take shape during the course of 2009. Very…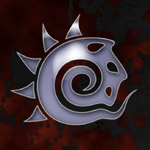 I just wanted to share my joy, modo 401 was released today. Woohoo! I'm downloading my update as I type and am very excited to take this new baby for a spin. Thank god that Luxology utilizes BitTorrent for a release like this, otherwise I guess the download would take forever… To be honest, I…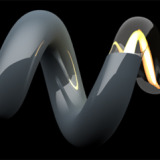 LightWave 9.6 has barely left the building (released just 2 days ago), when NewTek drops the next bomb. The excitement builds up at NewTek Core. Guess we'll soon know more about the next major leap for LightWave. They sure are busy bees over at NewTek these days, and it has never been more interesting and…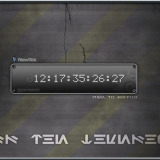 LightWave 3D 9.6… Woohoo! I just wanted to add a shout out that version 9.6 has been released today and are available to download at NewTek. I'm so happy with this release, as about every quirk I had with 9.5 is gone. Actually there is over 600 fixes and feature requests implemented in 9.6. It's…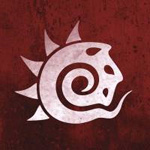 LightWave 3D 9.5 was just released. An excellent update to the current LightWave cycle, which I am extremely pleased with. With the promised hotfix/service release (9.5.1 maybe?), that should arrive shortly, fixing the minor things that didn't make it to the Siggraph release (which I hope includes fixes for the FBX bone export and OBJ…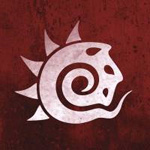 Siggraph is over for this year, and as always there's been plenty of announcements and releases within our industry this week. Vue 7 and ZBrush 3.5 was announced and I'm looking forward to further information about these releases, especially the new ZBrush release, which I suspect will be awesome, once again! The new Mudbox version…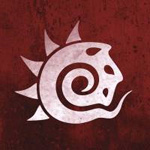 CG Society just announced CG Challenge XXI – Strange Behavior. Excerpt from the challenge website: "The CG Challenges are the largest online art contests of their kind, with huge amounts of sponsorship and publicity for each challenge. Working within guidelines and software limitations, artists are challenged to create outstanding artworks based upon set themes while…